Recruitmen

In order to meet the needs of cross-strait business development, we welcome professional sales personnel with electrical and electronic sales to join the
ranks of Beetle.
Beetle Xingye provides a platform for development, and we build a professional-oriented, dynamic and innovative team based on the company's business philosophy of professional integrity, credibility, and efficiency.
…… Create together and share results ……
Please go to Manpower Bank 1111 or 104 …… You can learn about the latest recruitment direction of Beetle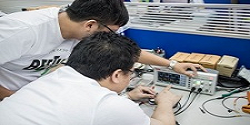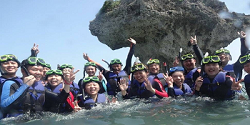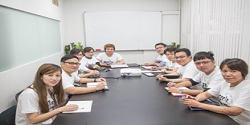 ---
Company benefits
♦ Personal salary adjustment based on ability
♦ Three quarter bonus
♦ Special talent bonus.performance bonus
♦ Adjust salary once or twice a year according to operation and personal ability
Vacation
♦ Saturdays and Sundays off
♦ According to government announcement
♦ According to government announcement
♦ Special holiday.annual leave (to be handled in accordance with the provisions of the Law of Labour)
Activity
♦ Quarterly birthday party activities
♦ Regular tours every year
♦ Outdoor activities.Ball games.Mountaineering.Leisure trip
♦ Regular company dinners or family dinners
Insurance
♦ Labor insurance.health insurance
♦ business trip insurance
♦ Labor insurance Retirement System
♦Company group insurance
Other
♦ Dividends and shares (according to the company's shareholding method)
♦ Car configuration

Interested parties please contact our company ⇒ Ms. Huang
♦E-MAIL:bella@beetle-co.com.tw
♦TEL:+886-2-82277668
♦FAX:+886-2-82277588
Work Place
Taiwan Headquarters: Beetle Electronics , Ltd
2351st Floor, No. 74-80 Yuanshan Road, Zhonghe District,
New Taipei City

Kunshan Beetle Electronics Co., Ltd.
Room 1007, Building 8, Jiufang City Garden, 699
Zizhu Road, Kunshan City, Jiangsu Province